About
Welcome to Veronique Travels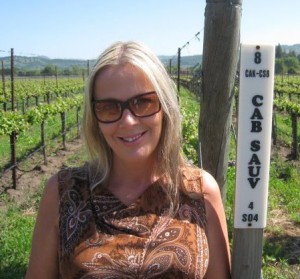 Veronique Travels is a blog, or a personal website, created and maintained by me, Veronique Deblois. Veronique Travels features hotel, restaurant and destination reviews, travel stories and other neat articles that I write while on the road for my travel industry job (you know, the paying job).
The hotel, restaurant and destination reviews are written by me after having had the pleasure of visiting each hotel, restaurant and destination. Please read the stories I've written then leave me your feedback in the comments.
About me
My name is Veronique Deblois and I live in Northern New Jersey with my guy and my two kittens. I was born in Quebec, Canada and speak fluent French. When I was twelve years old, we moved to South Florida and I lived there over 20 years before relocating to the northeast.
I've worked in the travel industry for almost 20 years where I've held sales and marketing roles at a fortune 500 companies and a couple of start-ups (for more about the business side of me, visit my LinkedIn profile or my professional website). Besides being interested in travel, I'm also a food / wine / beer blogger (check out Food & Wine Chickie when you have a chance) with an affinity for sports: NFL, NHL, NASCAR, boxing and more. You can reach me via email at info AT veroniquetravels [dot] com.
How this all got started
I'm on the road for work, a lot. During these trips, I started documenting the various meals I enjoyed. I'm now doing the same of hotels and destinations I'm visiting, thus this blog. I hope you enjoy my travel journal and that it'll lead to you visiting new destinations and exploring new worlds.
My reviews won't be scientific, but they'll be honest and reflect how I feel about destinations, accommodations and travel tales as I experience them.
About comments
Comments are welcomed, constructive criticism is welcomed, but rude, mean or obnoxious comments are not welcomed and won't be approved. Please keep to the topic at hand when posting comments so that I and other readers can benefit from them.
Press
If you'd like to use me a source for a post or an article or would like to collaborate on a project, simply email me at info AT veroniquetravels [dot] com.
Advertising and Amazon Links
If you're an advertiser and are interested in placing an ad on Veronique Travels, simply email me at info AT veroniquetravels [dot] com.
Photography
All photographs on Veronique Travels were taken by Veronique Deblois, unless otherwise noted.  In general I don't mind if my photos are republished on other sites as long as there's a link back to the post from which the photo's taken. I maintain the right to withdraw that permission, and request that a photo of mine be removed from another site, for any reason.
Thanks so much for visiting Veronique Travels!
page contents